Who Am I?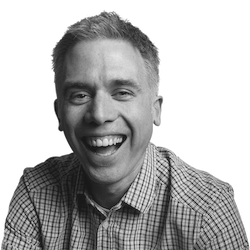 I'm an independent, security-focused, software engineer originally from Rockhampton, Australia, now living just outside of Nuremberg, Germany. I've been developing software, primarily web-based, since 1999 and like to think that I'm pretty good at it.
 Here's Some Quick Facts
I'm a independent software engineer, with over 20 years experience with PHP and other open source tools.
I'm currently working toward the Certified Ethical Hacker certification.
I started and run Master Zend Framework, the blog that teaches developers all about Zend Framework.
I wrote Zend Framework 2 Foundations, the book that teaches the core skills required to develop applications with Zend Framework 2.
I created the Zend Framework the Basics course, an online course that teaches the core skills required to develop applications with Zend Framework 2.
I created Zend Db Deep Dive for Pluralsight, which provides an in-depth education on Zend\Db.
I wrote Zend Expressive Essentials, that teaches the essentials of creating applications using Zend Expressive.
I regularly write about software security for Sqreen.
I write about software development for Codacy, LogDNA, Loggly, and SemaphoreCI.
I'm the longest, continuous contributing writer to PHP Architect magazine, and started the long-running Education Station column.
I've spoken at PHP World, and ZendCon, as well as several user groups.
I refreshed the Zend Framework 2 training course for Zend (RogueWave).
Software Skills
Languages: PHP, Go(lang), Ruby, Python, and Bash
Databases: primarily MySQL and PostgreSQL, with some experience with SQLServer and Oracle
Version control: Git
Tooling: Vagrant, VirtualBox, Ansible, and Docker
Front-end: XPath, JavaScript, jQuery
File formats: JSON, XML, Asciidoc, reStructuredText, Markdown
Development frameworks: Zend Framework 1, 2, and Zend Expressive, SlimPHP, Laravel
Testing tools: PHPUnit, Behat, Godog, and Codeception
Me In a Little More Depth
I'm a freelance software engineer, with a heavy focus on security, continuous integration, deployment, and development, and testing. When I'm not doing those things, I'm:
I haven't always worked for myself. For the majority of my career to date, I've worked as a permanent employee. But in recent years, I've put more focus in to creating content and training products that help share what I know with other developers. Given that, I switched to full-time freelance and love the benefits that it brings.
When I'm not creating software I love spending time with my wife and young family, traveling and exploring locally, here in Germany, and globally. I love learning languages, my current obsession being German. But I'm planning to add more to the list over the coming years.
Hire Me!
As a professional software engineer, trainer, and consultant, with many years of experience, I offer a range of professional consulting services, including:
Software development
Teaching and integrating unit testing
Refactoring legacy code
Code reviews and quality analysis
Mentoring
Software training
Get in Touch
If you have a question, get in touch with me anytime. Here's how: