Hi, I'm Matthew Setter, otherwise known as settermjd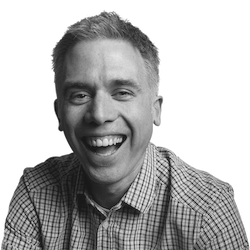 Me in a nutshell: I'm a web-application developer, technical writer, teacher, and podcaster originally from Rockhampton, Australia, now living just outside of Nuremberg, Germany. I love to share what I learn through my blog, training products, podcast, and speaking at conferences.
I've been developing software, primarily web-based, since 1999 and like to think that I'm pretty good at it. I'm also passionate about great documentation, and building a well-rounded, meaningful career! I'd love to get to know you better. Come say hi on Twitter, when you have a second.
In a little more depth: To put it in greater context, I'm a freelance software developer and technical writer, working with such wonderful companies as ownCloud, Zend, Codeship, PHP Architect, and Sqreen.
I spend most of my time either writing technical documentation in formats such as Markdown, Asciidoc, and reStructuredText, with my trusty editor of choice: vim, or designing APIs (often in PHP and Zend Expressive). When I'm not doing that, I'm creating online courses and other types of content to help share what I've learned.
I haven't always worked for myself. For the majority of my career to date, I've worked as a permanent employee. But in recent years, I've put more focus in to creating content and training products that help share what I know with other developers. Given that, I switched to full-time freelance and love the benefits that it brings.
When I'm not creating content, building software, or writing docs, I love spending time with my wife and young family, traveling and exploring locally, here in Germany, or globally. I love learning languages, my current obsession being German. But I'm planning to add more to the list over the coming years.
If you have a question, get in touch with me anytime on Twitter, or send me an email.